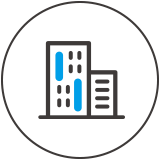 Company Profile
Headquartered in Shanghai, Shanghai Shunho New Materials Technology Co., Ltd.
is not only a hi-tech enterprise but also a foreign-invested advanced technology enterprise.
It has been awarded as one of top 100 enterprises in Shanghai for many years. Founded in 2004, it has the registered capital of RMB 1.06 billion,
completed the joint-stock system reform in August 2009 and listed on Shenzhen Stock Exchange on March 18, 2011.
With 15 years of solid development, Shunho Stock has become a modern international enterprise.
Shunho Stock takes new environmentally friendly packaging materials as its leading industry, and new tobacco products and industry hemp as its two wings. Its business sectors are clearly shown in five major industry chains including new environmentally friendly packaging materials, printing materials, new tobacco products and non-tobacco non-combustible products, organic biological agriculture and industrial hemp. At present, the company has nearly 2,000 employees and about 30 subsidiaries at home and abroad, which are distributed in USA, Cambodia, Shanghai, Hong Kong, Guangdong, Fujian, Hubei, Anhui and Zhejiang.
Shunho Stock is not only the drafter of the Standards for Packaging Industry of the People's Republic of China: Environmental Vacuum Metalized Paper but also one of the largest vacuum aluminized transfer manufacturers in the world. It has been awarded as one of top 100 enterprises in Shanghai for many years and occupied 15% of market shares in respect of major products. In addition to domestic sales, its products are also popular in the countries and regions including North America, South America, Pakistan, Europe, Singapore, Indonesia, South Korea, Japan and Thailand.